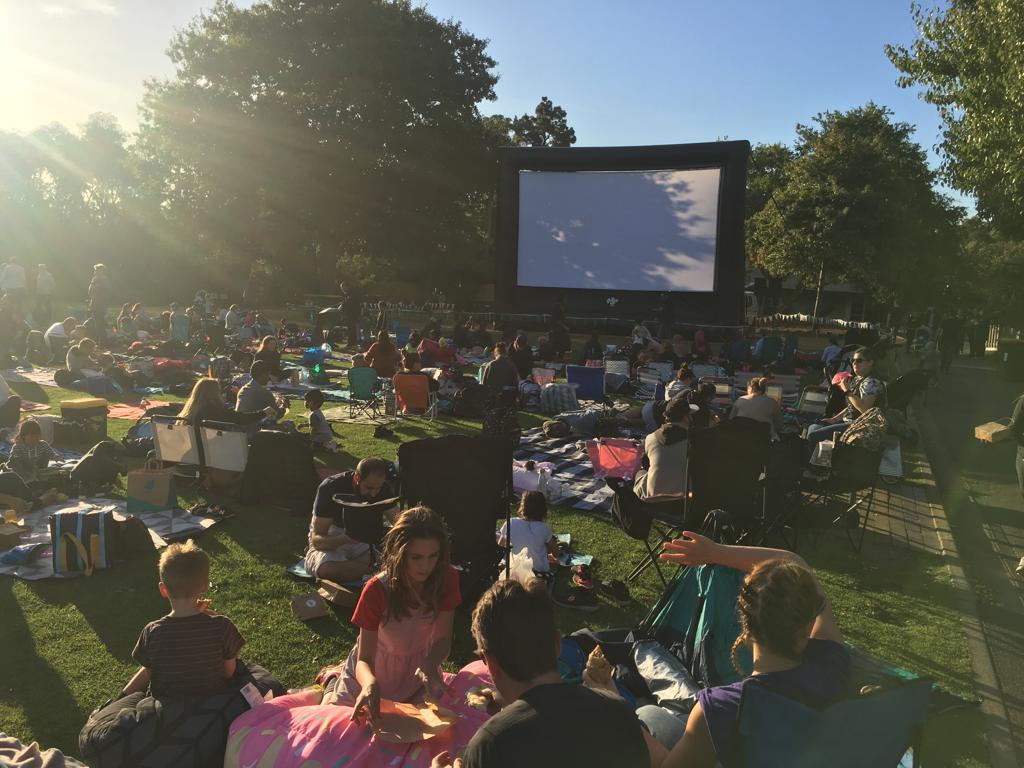 Twilight movies at the Melbourne Zoo
Last summer we screened the Good Dinosaur to a thousand people at our kid's favourite place - The Melbourne Zoo!
Yarra Valley Film Festival
We loved being the cinema for the wine country's annual film festival - mainly catering for film students at the local high school to compete for prizes and even a ride in a hot air balloon.
Primary School Fundraiser
Blow Up Cinema provided all you need for school fundraisers - the screen, sound system, BluRay players, microphones and an experienced operator to run the whole show for you. We are also happy to offer you fund-raising ideas so you can make as much money as possible for your school
QV Melbourne Outdoor Cinema
For the last four years we have provided the cinema, staff and selected the films to play during a summer-long season for outdoor movies at the idyllic location on the grass outside the Womens' Centre at QV Melbourne. It's always popular and we use silent headphones so everyone can hear clearly but other people can't. A perfect solution!
For the last six years we have been working with the very creative folks at Unscene Events to produce some unforgettable outdoor movie events. For a few years we were located at the beautiful Emu Plains Market and most recently in the stunning Frankston Botanical Gardens. Blow Up Cinema provided the full cinema package and programmed all the movies.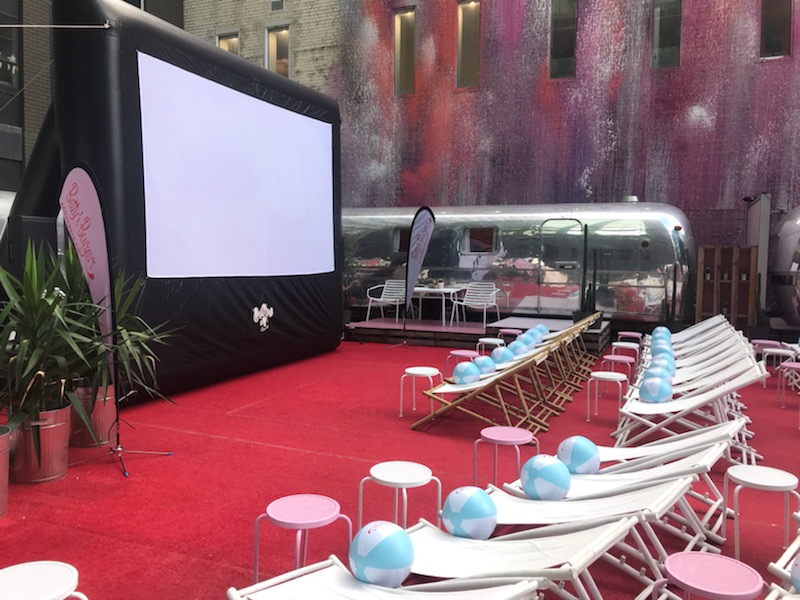 With multiple screens and a big imagination, we can go almost anywhere with our cinema systems - including this Melbourne rooftop surrounded by beautiful winnebagos for the BONDS brand. I just wish I could have stayed overnight….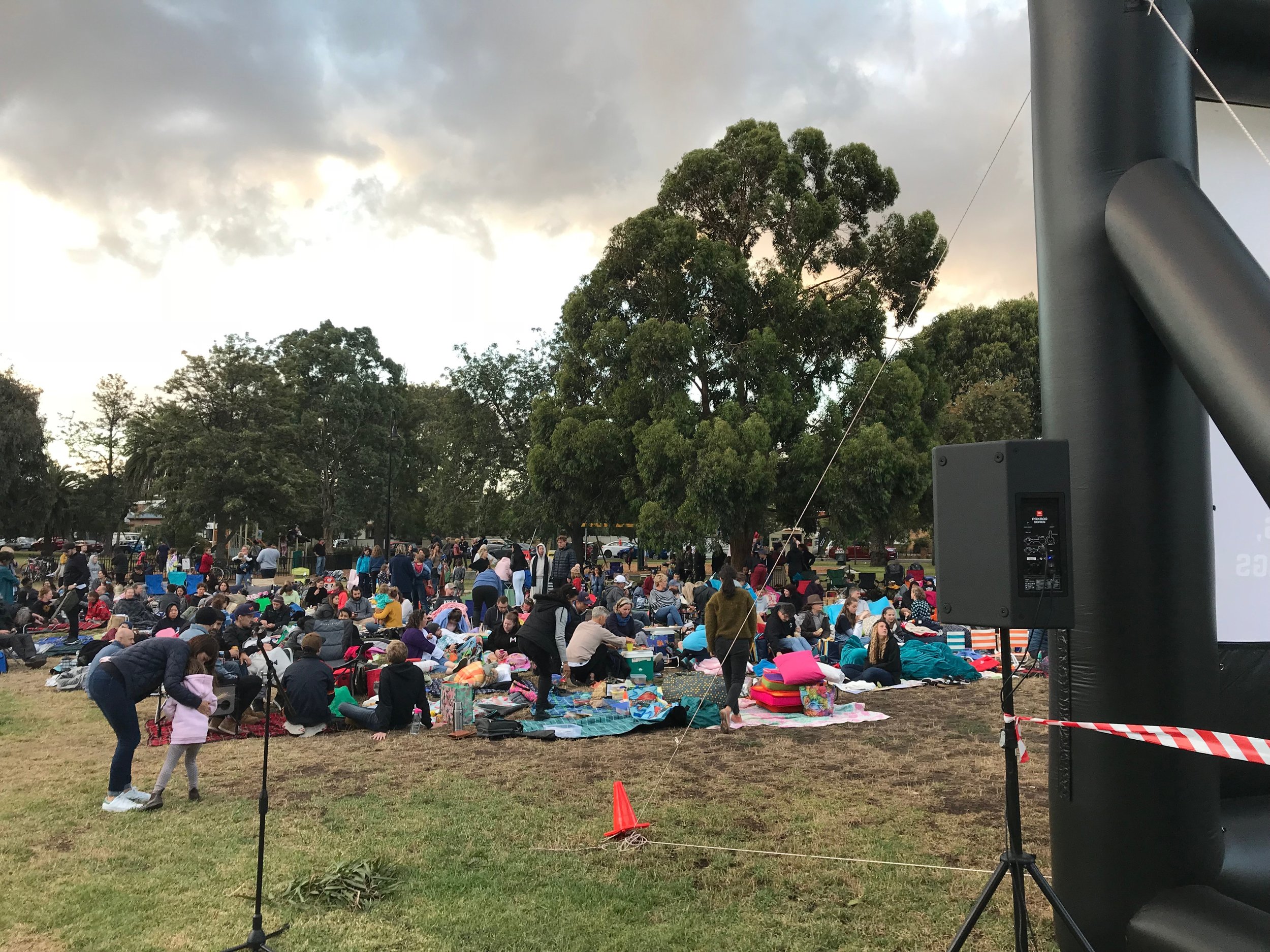 Free, community screenings in parks
Every years we put on over a hundred outdoor movies events and many of these are for the generous Melbourne city councils (such as Darebin, Moreland, Maribynong) who put on free movies for their community. This one was in Penders Park for Darebin council last summer. We can provide everything including power if need be.